Yost Survival Skills School in Madsion, Wisconsin
Learn outdoor skills at Yost Survival Skills in the Madison, Wisconsin area. Join outdoor skills expert John Yost as he teaches survival skills in Mazomanie, Wisconsin, 18 miles from Madsion.
John Yost started his first wilderness survival skills school 25 years ago in Wausau, Wisconsin. Since then, he has learned and taught all over the world. His knowledge of primitive skills is vast and comprehensive. You'll get the opportunity to learn from somebody who has lived this lifestyle for real, and not someone who dabbles on the weekend or regurgitates what they read on the internet. John is the real deal.
Yost Survival Skills School near Madison, Wisconsin is the first wilderness survival school based in the Madison area. John is also on a team of experts who are creating a cooperative survival school through the Mojave Rewilding Project where he showcases his skills in the Western United States.
Yost Survival Skills School Course Offerings for 2017
Yost Survival Skills School offers a variety of courses for beginning to expert primitive skills practitioners. Focus is on providing individual attention and student success as you learn and master a variety of survival skills.
Some classes are geared toward mastering a certain skill like making fire with sticks or weaving a basket. Other courses are designed to allow you to hone and test your primitive living skills while fully immersed in the wilderness.
All of the classes here are designed to show you the basics and inspire you to learn more on your own or in later classes with Yost Survival Skills. No matter what class you take, you will create something you take home with you whether that's a friction fire set, a bow, plants to eat, or basket. We want you to have something to feel and touch to remind you of your experience here.
Note that the price of each class or course includes meals, instruction and materials.
Here are the classes we presently offer for 2017.
Fire Making Class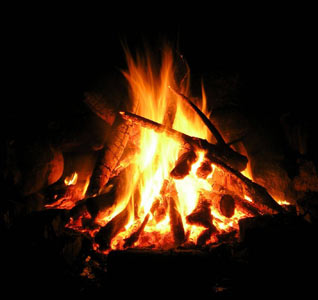 Fire Making Class $40
In this half-day course you will make fire from sticks! First you will make a coal with a friction fire set and then blow it into flames. There is something magical about creating fire without matches or other modern tools. You will feel that magic and take it with you. Making a fire is just the beginning of this in-depth course.
Finding And Disinfecting Water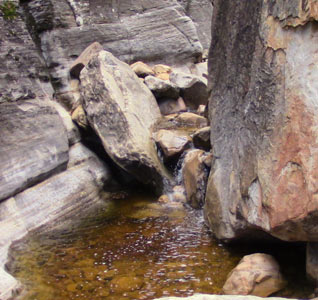 Finding and Disinfecting Water $40
Water is the provider of life. In this amazing class full of primitive skills knowledge, you will learn how to locate water and disinfect water. The land and animals give many clues to where to find good water and you will discover how to read those signs as if there is an arrow pointing you directly to water. Once you find water, we will disinfect it using a variety of methods, some little known but more effective than boiling or chemicals.
Primitive Traps and Snares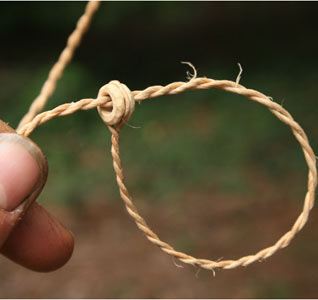 Primitive Traps and Snares $45
This one day course is all about perfecting the three most useful traps in North America. There are hundreds of traps, snares and deadfalls and most of them don't work well enough to rely on. But don't worry, you will only learn tried and true traps that really work… fast and efficient. No matter where you go, using one of these three proven traps and snares will most likely provide you with food (you still have to set them in the right place!).
Bow Making Class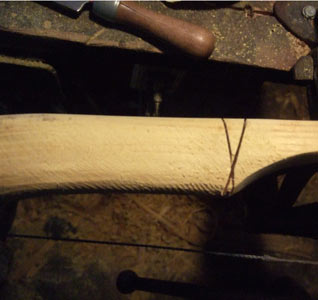 Bow Making Class $640
Making your own bow for hunting or target practice is one of the most satisfying survival skills. In this 3 day class you will make a bow from native wood. Starting with a sapling or wedge from a tree, you will shape and tiller your bow so it is perfectly balanced with you. I can only accept 5 participants in this class so register early.
Arrow Making Class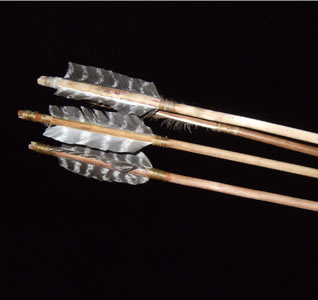 Arrow Making Class $55
In this 2 day course you will make arrows from the same materials Native Americans used hundreds of years ago. They refined and simplified the techniques that we will be using to make one of the most important survival tools.
Hide Tanning Class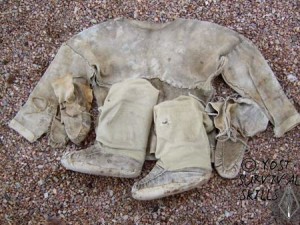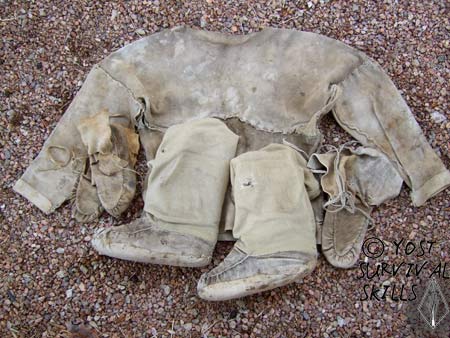 Hide Tanning Class $165
This is a must-do class for anyone serious about long-term primitive living. And even if that isn't your thing, buckskin clothing and accessories are really cool! You will tan a deerskin in this class and take it home with you to make clothes, pouches, quivers or bags with. This is a really practical class as most hides go to waste and you can usually get hides for free during deer season. This is a 3 day class and limited to 5 people.
Cattail Basket Weaving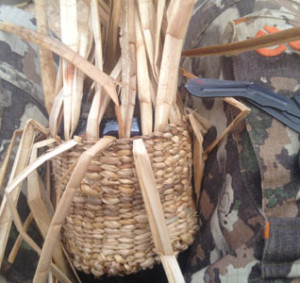 Cattail Basket Class $40
Using a unique style of weaving cattails you will make a twined cattail basket in this 2 day class. This course is perfect for absorbing the fundamentals of basket making so you can easily make your own baskets with a variety of materials. This is one of my favorite classes because we take something that you can gather anywhere in the world, something that most people don't even notice, and make a beautiful container that will last for years.
Weaving With Willow

Willow Basketmaking $55
In this 3 day course you will weave a beautiful basket from willow found in the Madsion area. This is the perfect class to take if you want to learn a variety of weaves to use with different kinds of material. The beauty of willow is that the techniques you learn can be used to make baskets of all shapes and sizes. You will go home with a basket of your own making and lots of ideas for making even more!
Making Coiled Baskets
Coil Basket Making $40
Using native plants you can gather for free, you will discover how to make one of the most useful and beautiful containers I have ever made. You'll discover different coiling techniques and new ways to work with grasses, pine needles and other materials to create baskets that are perfect for your home or for gifts.
Edible and Medicinal Plant Walk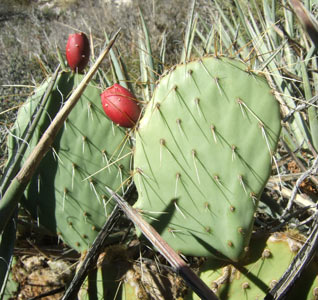 Plant Walk $35
Imagine being able to walk the land and know exactly what plants you can use to make sunscreen, disinfect cuts and scrapes or make salads with. In this unique course you will learn to identify edible and medical plants and prepare them for food or medicine.
If you want a course tailor made for you or your group, contact John directly here.
Also, if you are visiting the area and are interested in coming to a survival skills school in Madison, Wisconsin, Please contact John to see if something can be worked out.